Fostering an Inclusive World
World's first and best in class mobile learning programs for special educators, Resource Staff and Teachers.
Know More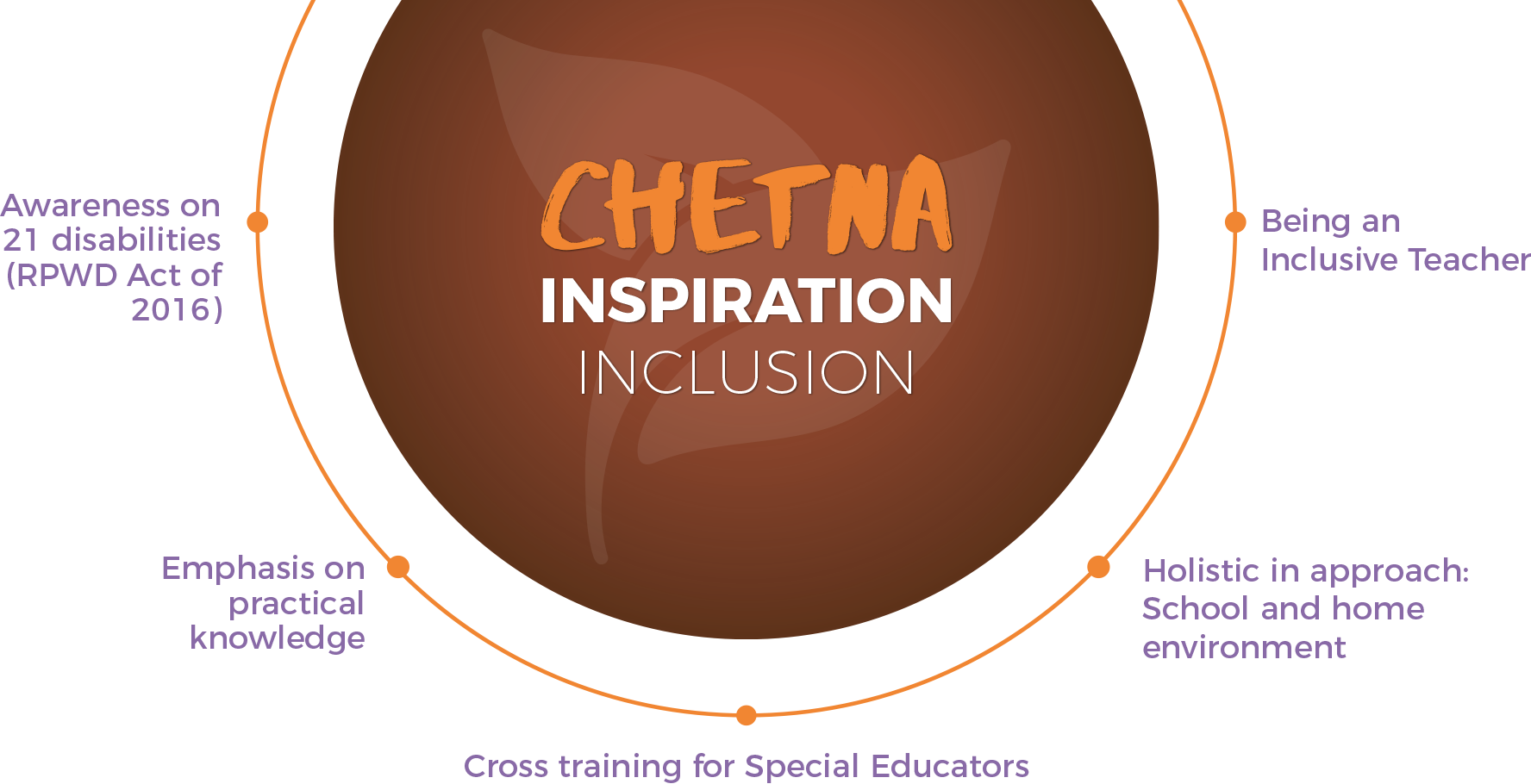 Ready to Use
Program Coverage
101
Introduction to 21 Disabilities
(2 Hours)
201
Being an inclusive teacher
(4 Hours)
301
Advanced training on 9 special needs
(22 Hours)
5 Hours: Case Studies, Expert Interview, Guest Speaker, Rich Library Resource, Assessments and more

A Unique Offering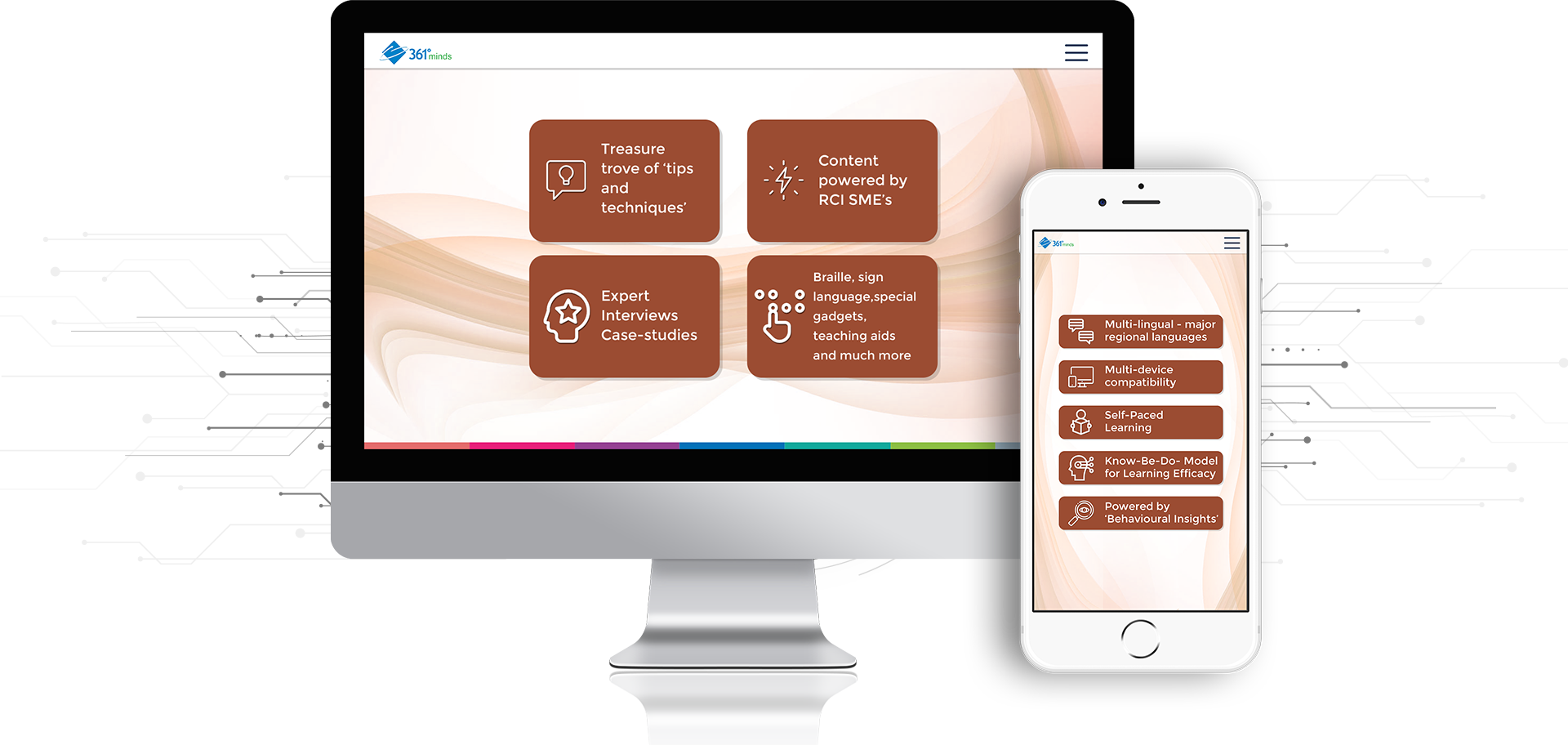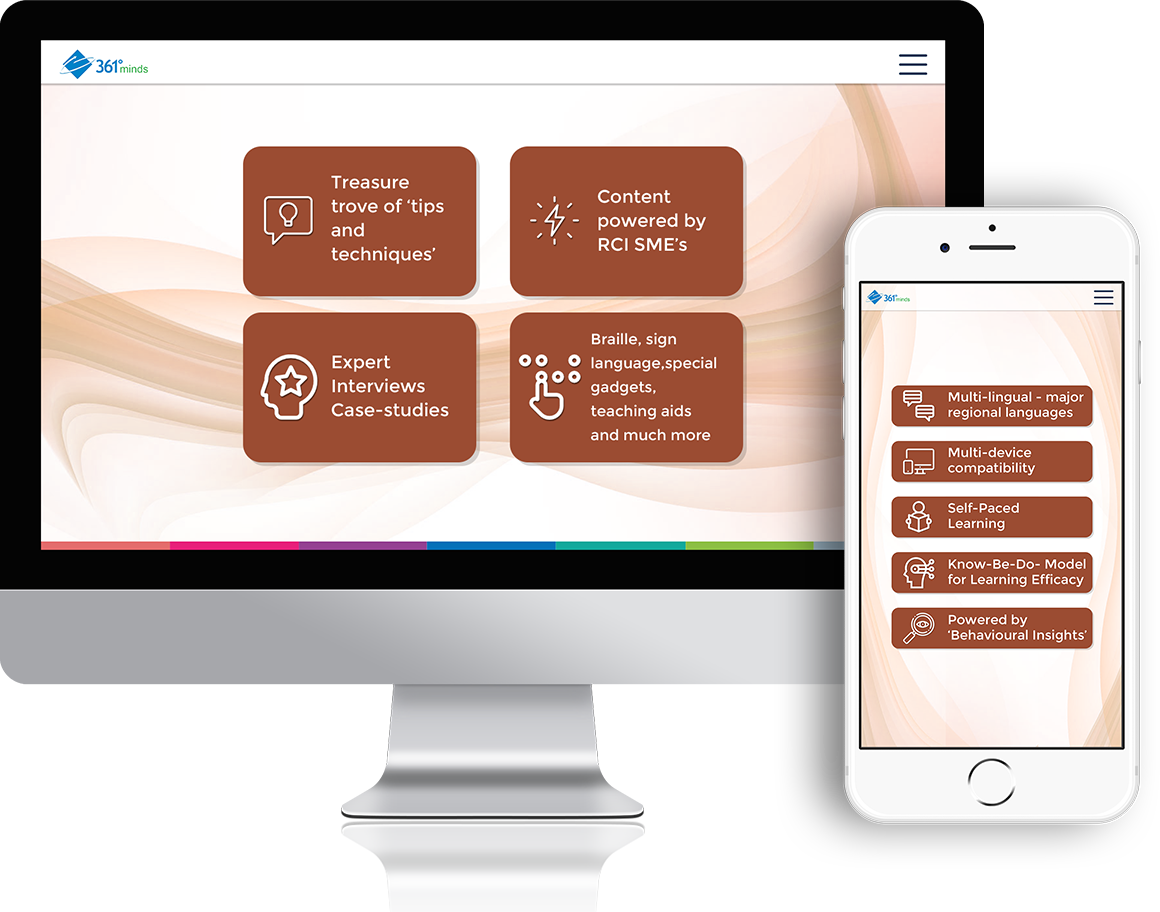 Fruition of unparalleled expertise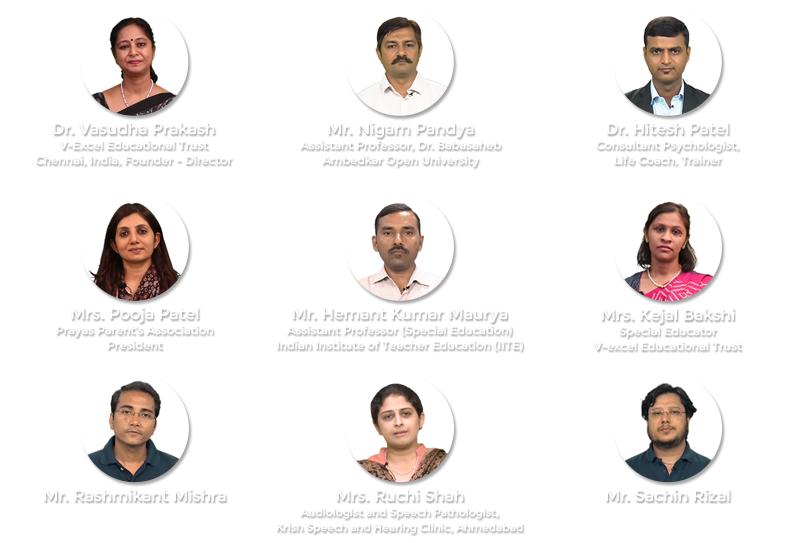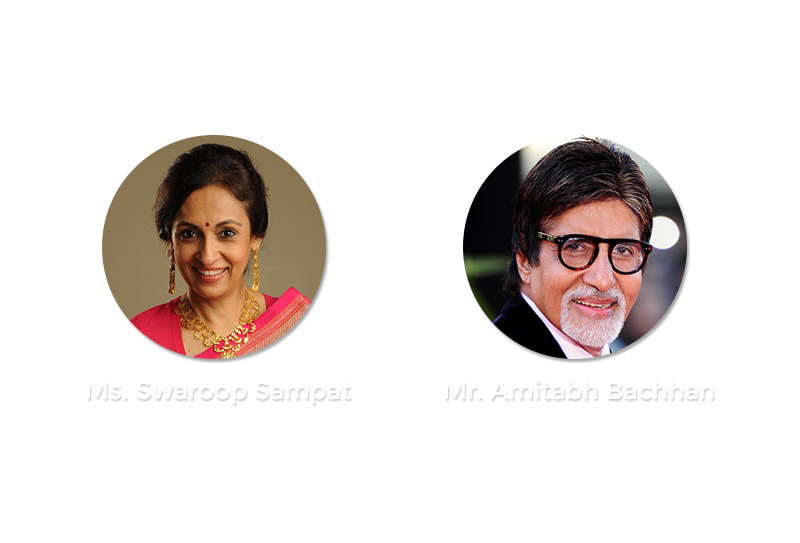 Making a Difference
Over
2000
special educators
cross-trained
Over
200000
teachers sensitised
and trained
Over
10000
schools
impacted
Over
50000
children
lives touched

An effusive vox populi
Our honorable Prime Minister Shri Narendrabhai Modi's dream of development of disabled people comes true through this app.
- Ishwar Parmar
Minister of Social Justice and Empowerment
Gujarat Government
After reviewing several service providers, we issued a work order to 361 Degree Minds. Their program consists of practical knowledge and tips illustrated in a simple and effective manner.
- Smt P BharathiIAS,
State Project Director SSA, Gujarat
The best part of this Chetna  app is within 30 hours a regular teacher can learn to become an inclusive teacher. The language is simple, effective videos and expert led practical tips are the unique features of this app .I appeal to all SSAs  to make use of this app and train teachers to teach lakhs of CWSN who are currently studying in school. Jai Hind
- Pankaj MaruFounder: SNEH,Expert Member, Central Advisory Board, Dept of Empowerment of PwDs, Ministry of Social Justice and Empowerment Govt of India
The app provides great guidance for teaching cwsn kids.
- Patel Hemalta
It's a very good effort. Teachers who did not know how to use android phone started using it for online training by 361DM.
- Sapara Varsha
Chetna app is really good. We got good information on 21 types of physical disability.  We are very much grateful to the chetna app
- Kinjal Vyas
A good learning platform for understanding concepts in a better way with video. Was quite helpful.
- R D Vaghoshi Dharmraj
It's the best education course to learn about multiple disabilities.
- Vaishali Suthar
"CHETNA" is best example of  How technology improve the quality of teaching learning process. It's material is lucid,authentic and fulfilling to all Learner. Kudos to team CHETNA for innovation infield of Disability rehabilitation and special education.
- Dr. Ajit Kumar
Asso. Professor ( Special Education)Department of empowerment of Pwds, Govt. Of India, AHMEDABAD,  Gujarat.
Chetna App is the first mobile app that includes awareness of  all 21 disabilities listed under RPWD Act 2016. I urge all  teachers, special educators and also parents to use this app. Experts across India have mentored and given content for app and included practical tips. I congratulate 361DM for developing such a simple and effective app.
- Pooja Patel
Founder, Prayas Parent Teacher Association, Rajkot
Member National Trust Board

Arise, Awake and Act towards an Inclusive world